Family-friendly Fall Activities in Washington DC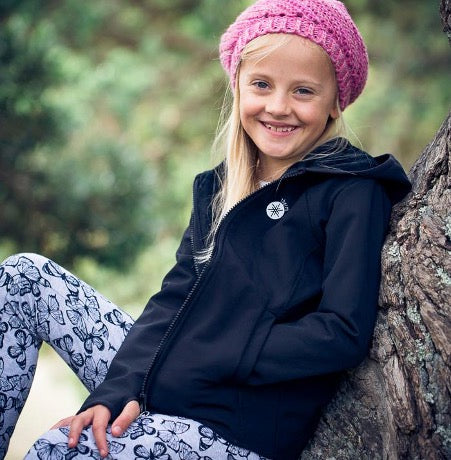 Fall is a beautiful time of year in Washington DC. Leaves are falling, the weather is getting a little cooler and there are many activities to enjoy. Whether you're visiting Washington for the weekend, or you're a local who's wanting something new to do - we've got you covered. Here are our top 5 child-friendly fall activities in Washington DC. 
Enjoy the fall foliage at a local park (while the kids jump in the leaves) 🍂
There are an array of free-to-visit parks, gardens and outdoor spaces to visit all over the DC area. Find a park near you to take the kids on a stroll and a leave jumping adventure! Children love the leaves come fall time. I mean, what's better than making a leave angel? Suit the little ones up in Therms All-Weather Hoodie for an extra layer of warmth and protection. Our All-Weather Hoodies are as soft and comfortable as a hoodie - but with the full wet weather protection of a rain jacket! Made from 100% Recycled fabrics with a Thermal Microfleece lining, they won't want to take it off. Visit the Capitol Columns or Rock Creek Park - there are lots of spaces to choose from! 
Take a fall train ride
All abroad! Train rides are fun any time of the year - but they're especially breath-taking in the fall when the leaves are changing color. There are many scenic trains across DC that you and the children will love. Just sit back and enjoy the ride. Click here to view 10 fall train rides for Washington DC families. 
Go Camping 
In our opinion, Fall is the best time to take the kids on a camping trip! It's still a little cooler so you can enjoy sleeping outdoors without the summer heat and bugs. Camping allows children to explore their sense of adventure. Camping is fun-filled and is a great time to bond and make memories with friends and family. Our 10K Packaway Rainshell Jacket is a perfect lightweight option. It's packable and packs into its own zip-up pouch inside the pocket, making it great for camping! 
Visit a local animal farm
If you've got some animal lovers in the family, this is a must-do! The kids will love to hang out with roaming animals like cows, goats, sheep, horses & pigs. Animal farms allow the children to get up close with the animals, pet and feed them. This is a good time to learn about farm life and will be lots of fun for them. There are several animal farms and petting zoos near DC that you can visit. Fall is a great time to visit as cooler temperatures can often make the animals more active! 
Visit a pumpkin patch!
Tis the season to pick pumpkins! Nothing says fall like a family trip to the pumpkin patch in the DC area. Head out on a beautiful day and enjoy getting amongst the beautiful scenery. This is the perfect activity that the whole family will enjoy. With hayrides and a range of playgrounds, the children will have a ball. Here are the best pumpkin patches near DC for kids and families. Dress the kids in the CoziDri Fleece Overalls for a full-weather protective outfit on cooler days. 
We hope you enjoyed reading about our top fall activities in Washington DC! For more family-friendly activities check out our blog. 
---